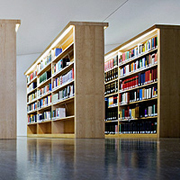 Chicago-area Colleges Rise to Economic Challenges
Wednesday, Jan, 10, 2018 03:40PM
Thirty-three new degrees and certificate programs have been added at a suburban Chicago college to better prepare students for the work force, and a city university added a new college of science and health to cater to those who want to earn health and medicine degrees or a bachelors in nursing.
The institutions are just two of a number of Chicago-area schools that have added or altered programs to fit changing needs.
"In this difficult economy we've chosen not to wait for the recovery, but rather to contribute to it," the associate vice president for academic affairs at a suburban college told the Chicago Tribune. "We've done this by working with businesses and industries in our area to identify new jobs that are being created – and then developing programs that provide the skills needed to fill these new positions."
The new science and health department at a four-year city university will aim to help the United States counter an expected nursing shortage in coming years. According to the U.S. Bureau of Labor Statistics, the industry will lose a number of nurses as baby boomer-age workers retire and need more healthcare themselves.