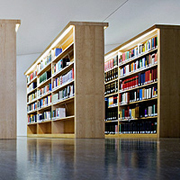 Group Releases Healthcare Outlook
Saturday, Jan, 13, 2018 03:37PM
By 2025, patient-doctor relationships and healthcare delivery in the United States will be almost unrecognizable from their current states, according to a new report from the Institute for Alternative Futures. "Primary Care 2025: A Scenario Exploration" created four possible future scenarios to show what care may look like less than 13 years from now, including how we will select, pay for and receive primary care.
The massive healthcare industry cost more than $2.5 trillion in 2011, which was 17 percent of the gross domestic product. That number is expected to hike to 20 percent by 2020, meaning there is a lot of room for change in the industry in coming years. Despite the number of healthcare employees increasing between 1990 and 2010, experts still predict the industry will face a nursing shortage by 2018.
Health premiums have increased 131 percent since 1999, the report found, compared with just a 38 percent increase in workers' earnings and a 28 percent inflation rate in the same period. Skyrocketing costs have been a major cause for concern in the United States.
The scenarios presented by the Institute for Alternative Futures, a nonprofit think tank based in Alexandria, Virginia, present its best estimates of what will happen in the industry, said Clem Bezold, the group's chair and senior futurist. For example, IAF said electronic records will be ubiquitous, community health centers will give high-quality care to low-income people, and a small group of affluent patients will pay top dollar for "concierge" healthcare.
"It confirms that primary care will not be a continuation of what we've been doing and encourages us to think about the future we prefer," Bezold said. "It also contains information and guidance particularly pertinent to the primary care safety net, one of our major focus areas. In thinking about a transformational future, it helps to know the direction we're heading instead of supporting what exists."
Students who earn health and medicine degrees, such as a bachelors in nursing, will be entering an ever-changing industry that some previously thought was resistant to transformation. A major practice the industry is the adoption of electronic medical records, which allows for easy access of charts, referrals and patient files. The ECRI Institute said electronic records are one of the hottest issues in 2012.
"Technology is increasingly a top management concern, and is no longer confined to clinical and technical decision making," says ECRI Institute President and CEO Dr. Jeffrey Lerner.