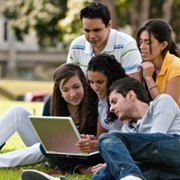 Report Outlines Best States for Business
Wednesday, Jan, 17, 2018 05:40PM
After earning a business administration degree or general business degree online, students may want to head to states like Wyoming, Florida and Texas, as a recent report from the Tax Foundation shows that those states are among the 10 best in terms of taxes on business.
"Even in our global economy, a state's stiffest and most direct competition often comes from other states," said Tax Foundation economist Mark Robyn. "State lawmakers need to be aware of how their states' business climates match up to their immediate neighbors and to other states in their region."
The recent results mark the foundation's eighth edition, and the top states typically do not have one or more of the major taxes, as well as the associated complexity and distortions. Other top states include South Dakota, Nevada and Washington.
The bottom states typically have complex, non-neutral taxes with relatively high rates, the Tax Foundation said. The bottom 10 states include Vermont, New York, Rhode Island and Wisconsin.
The organization said Illinois made the worst progress in 2011, falling 12 spots after significant increases in income and corporate taxes.