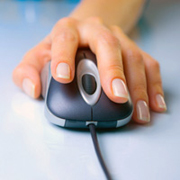 Employers Value Their Funny Bones
Saturday, Jan, 20, 2018 03:49PM
Students who earn a business administration degree or international business degree may handle the interviewing process of new candidates at some point in their career, and a recent survey shows that chances are, they will value senses of humor in potential workers.
Nearly 80 percent of chief financial officers surveyed by Accountemps said an employee's sense of humor is important in fitting in with a company and its existing employees. Twenty-two percent said it was very important and 57 percent said it was somewhat important.
"Sometimes, a little levity goes a long way toward building rapport among colleagues and diffusing workplace tension," said Max Messmer, chairman of Accountemps and author of "Managing Your Career For Dummies." "Job candidates should let their personality shine when meeting prospective employers. The interview is no place for a standup comedy routine, but it is the right time to show hiring managers you are approachable and will be easy to work with."
Boosted employee morale often means increased productivity. Employers can help keep workers happy by noticing when they do something good and commenting, listening to feedback and showing more appreciation, according to InTech.