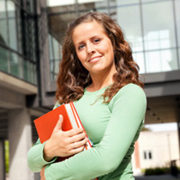 Survey: Room for Improvement in Value of Non-Financial Assets
Monday, Jan, 22, 2018 05:54PM
A recent survey from the American Institute of CPAs and Chartered Institute of Management Accountants found that 75 percent of CEOs say more emphasis should be placed on measuring the value of non-financial assets. However, just 51 percent of respondents said their organization measured those assets.
Students who earn an online accounting degree program or online degree in finance may deal with such assets, which include intellectual capital and customer relationships.
"Our research shows there is an unmet need in the measuring of non-financial information within organizations," said Charles Tilley, chief executive of CIMA. "Management accountants, who have the depth and breadth to understand the business from multiple perspectives, can help businesses succeed in troubled times and create long-term sustainability."
The organizations also recently launched the Chartered Global Management Accountant designation January 31, which they say will elevate the discipline of management accounting by establishing global quality standards for ethics and performance, according to Accounting Today. To earn the designation, accountants must be regular AICPA voting members with at least three years of management accounting experience.