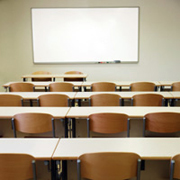 Unemployment Drops Again
Friday, Jan, 26, 2018 05:13PM
The U.S. Bureau of Labor Statistics announced February 3 that the unemployment rate decreased to 8.3 percent, meaning college students earning degrees such as an international business degree or health and medicine degrees may have a brighter employment outlook upon graduation.
The rate of unemployment decreased from 8.5 percent in December to its lowest point since February 2009. The announcement led to an 11-year high on the Nasdaq and a four-year high on the Down Jones industrial. The S&P grew 7 percent.
"It was just another report that shows that the economy is healing," said Wayne Kaufman, chief market analyst at John Thomas Financial in New York. "Businesses that are in motion are doing pretty well."
The U.S. economy added 243,000 jobs in January, and private-sector employment grew by 257,000, with the largest increases experienced in professional and business services, leisure and hospitality, and manufacturing. Government employment experienced little change.
In addition to the improved jobs numbers, more Americans are feeling confident about the market, with 14 percent of adults surveyed by the Harris Poll saying the job market in their region is good, up from 9 percent in October.