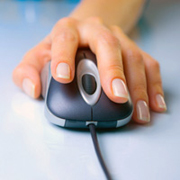 Mixing Finances With Romance
Wednesday, Jan, 31, 2018 05:33PM
Money and saving might not be closely associated with the annual day of romance, but financial experts are urging couples to go with more lasting gifts that could positively impact their future.
Money management typically is a source of stress for couples, but if it's done right, it can lead to much happiness in the future. Students who earn an online degree in finance or complete an online accounting degree program may find themselves offering financial advice to partners in the future. According to a 2010 study from Utah State University, a couple who fights about finances once a week are more than 30 percent more likely to divorce.
"Worrying about individual finances is a strain by itself, and throwing another person's financial habits into the mix can sometimes be overwhelming," said Dave Maraman, regional president of M&I, a part of BMO Financial Group. "Agreeing on certain points financially can establish guidelines, direct actions and hopefully prevent future disagreements."
Four key topics to discuss include budgets, prior debt, savings goals and major purchases. While the last item may seem like a given, countless fights between partners have cropped up when one failed to discuss a purchase beforehand.