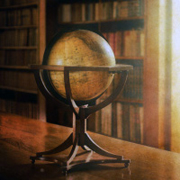 Apple App Store Celebrates Milestone
Wednesday, Feb, 21, 2018 05:18PM
If those receiving ecommerce training or a general business degree online still doubt the popularity of apps, a recent announcement from Apple may change their mind. The number of app sales reached by the technology giant recently topped 25 billion.
"When we launched the App Store less than four years ago, we never imagined that mobile apps would become the phenomenon they have, or that developers would create such an incredible selection of apps for iOS users," said Eddy Cue, Apple's senior vice president of internet software and services.
The Apple App Store has more than 550,000 apps - including more than 170,000 that are native to the iPad - available to customers in 123 countries. Developers have been paid more than $4 billion by Apple for new apps.
Practical eCommerce also said user-friendly mobile browsers are of great importance. Chicago-based T-shirt company Threadless, the source said, has a great mobile website because it looks different from the company's original site, and it offers seamless browsing. It also has many images, which are easier to click on devices than text and links.
The Mob eCommerce app from Contus Support Interactive allows users to have an "easy and effectual" shopping experience by letting them add products to wish lists and share products on social networks.