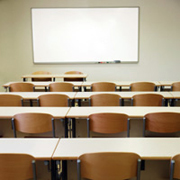 Tax Day Approaches
Wednesday, Mar, 14, 2018 05:07PM
The months leading up to Tax Day - typically falling in mid-April - is often the busiest time of the year for those who completed an online accounting degree program.
Not only do these professionals work many long days that stretch into night, but some of them hit media outlets to offer tips to taxpayers as Tax Day inches closer. The IRS recently also released tips April 3 to help taxpayers avoid making common mistakes.
The IRS said taxpayers should make sure to not wait until the last minute to fill out tax forms and submit them to the government agency, because mistakes often occur when the process is rushed. The IRS also suggested using Free File, which allows taxpayers to complete and submit the forms online, which is quicker and, as the name suggests, free. Anyone who makes less than $57,000 can use Free File, and if a taxpayer is unable to meet the April 17 deadline, he or she can use the system to request an extension and make a payment, if necessary.
Tax time also may be extra stressful for those who started their own small business after earning a business administration degree. However, CPA Sanjiv Gupta recently gave tips to business owners and independent contractors, such as various deductions to claim to maximize the reduction in tax liability.
A "small business owner with $100,000 in income can reduce tax liability to zero by properly planning and taking advantage of various tax deductions and credits," Gupta said.
He added that even though Tax Day is just two weeks away, it's not too late for anyone to take advantage of tax credits and deductions. Popular credits include those for education, earned income or childcare. Common deductions are available for mortgages, healthcare, education, training and state taxes.