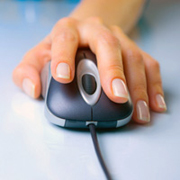 Survey Reveals Innovation Hinderances
Thursday, Mar, 15, 2018 04:48PM
Keeping employees happy is a top priority for those who run businesses after earning a business administration degree or general business degree online. Happy employees typically work better and are inspired to innovate, but a number of factors can stifle their innovation.
A recent survey of 1,400 chief financial officers by Robert Half International showed that a lack of new ideas was the biggest barrier to innovation, cited by 35 percent of respondents. Too much red tape and bureaucracy was second, earning 24 percent of the responses. Too many daily tasks rounded out the top three, cited by 20 percent of CFOs.
"Innovation is the driving force behind every successful business," said Max Messmer, chairman and CEO of Robert Half International. "Managers should do their best to stretch and challenge their teams to combat complacency. Build in time for brainstorming sessions and other activities that help employees step outside their comfort zones and daily routines."
In addition to brainstorming activities, employers should keep workers engaged by having an open-door policy and encouraging ideas during meetings or through an intranet service. Removing the red tape also is key, as employees who give feedback and offer ideas only to receive a late or no response will be discouraged.
Happy, creative employees can drive a business' success, as they typically are more productive, less likely to burn out, more committed and more satisfied, according to a Harvard Business Review report. "Creating Sustainable Performance" said employees likely will be happy if there are opportunities to advance, the chance to learn new skills and a set mission.
"The combination of vitality and learning leads to employees who deliver results and find ways to grow," the study said. "Their work is rewarding not just because they successfully perform what's expected of them today but also because they have a sense of where they and the company are headed. In short, they are thriving, and the energy they create is contagious."
Rob Markey, co-author of "The Ultimate Question 2.0: How Net Promoter Companies Thrive in a Customer-Driven World," said there are a few key steps to inspire employees to be passionate advocates of their employer. He said true ownership by line managers will flow down through the ranks, inspiring control and responsibility. Companies also should share with employees direct feedback from customers, as criticism should inspire them to do better and praise will likely drive them to keep up the good work.