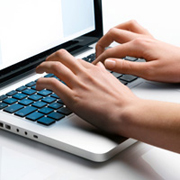 ManpowerGroup Reveals Tips to Attract Young Employees
Sunday, Mar, 25, 2018 04:51PM
It's no secret the baby boomer generation is growing older and many have set their sights on retirement. While the trend may spur optimism in job hunters, who likely will see more position vacancies, employers may encounter problems when they potentially lose a large number of employees to retirement.
To counter the possible drop in workforce numbers, ManpowerGroup recently released "Wanted: Energized, Career-Driven Youth," a paper that includes tips for employers to attract workers who have more time to stick around and lead a company to success. Those who earned a business administration degree or online business administration degree and run a company may benefit from highlights of the paper.
Just 48.8 percent of the potential labor force in 2011 was considered young, and they often have trouble finding work, as many employers dismiss them as inexperienced. However, employers also have a hard time, with 68 percent of executives in a Robert Half Hiring Index reporting trouble with recruiting good workers. That number was up from 59 percent in the fourth quarter of 2011. Finding a way the two sides could mesh would be a boon to the U.S. workforce.
"Today's youth face multiple remediable barriers to building employability skills. They lack skills, experience and credentials relevant to the workplace; resources to help inform career choices; and a lack of available entry-level jobs that lead to meaningful careers," said Jeffrey Joerres, ManpowerGroup chairman and CEO. "Thinking needs to shift from job security to employment security – possessing the skills necessary to remain employable."
To attract younger employees, companies should participate in career guidance programs at schools, foster a more favorable reputation for vocational education, create programs that build young employees' experience, and contribute investments to address shortages of career-oriented, entry-level jobs.
"Employers have a vested interest in making investments to improve young people's ability to succeed in the world of work," said Jonas Prising, ManpowerGroup President of the Americas. "As older workers exit the workforce, the need to nurture the next generation grows ever more critical to ease worsening talent mismatches. Energized, creative and tech-savvy youth will be the productive workers and in-demand talent of the future."
ManpowerGroup's findings were to be presented at the World Economic Forum on Latin America this week in Mexico. Joerres, Prising and and ManpowerGroup managing director Monica Flores will discuss the keys to success at a form called Youth, Jobs and Dignity.