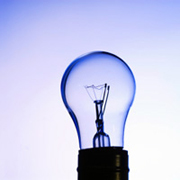 Auditor Paving the Way in Social Media Accounting
Wednesday, Mar, 28, 2018 04:24PM
At the start of the 21st century, Zynga, Facebook, Groupon and more were just glimmers in the eyes of their future creators, so many of the rules and regulations of the social media world are being figured out as time goes on.
While many parts of the websites are free, real money is accepted in some areas, such as on Zynga, where users can pay to fare better in FarmVille or Words with Friends. On Facebook, users can pay to add certain applications or purchase Facebook Credit; and Groupon offers a VIP membership that allows users to purchase previous deals, get the first crack at deals and more easily receive refunds for deals that have expired.
While these features are revolutionizing social media, how to deal with and account for the money has been a trial-and-error process. Employees at Ernst & Young with an online degree in finance or who completed an online accounting degree program have paved the way for social media accounting, according to a recent Forbes story. While the company is the third-largest accounting firm in the country, the source reported that Ernst & Young is the leader in working with technology.
However, the accounting rules for social media sites are a bit confusing, Forbes said. For instance, when a user purchases Facebook Credit, Facebook treats the purchase as deferred revenue, similar to the way a retailer treats a gift card. When the credits for things such as FarmVille are spent, Facebook sends some to Zynga and keeps the rest as a processing fee.
After that, the regulations get a bit murky, as there are no standards for when Zynga can recognize its share as revenue. Ernst & Young then proposed three different accounting models the companies can choose from - game-based, user-based and speedy item-based.
According to Forbes, game-based includes revenue that is recognized slowly over the life of a game; user-based has a faster rate of recognition that stretches over the time a user stays in a game; and speedy item-based includes properties of specific virtual goods. However, a scheme is depending on the life of a game, a customer or a virtual item.
In the fourth amended registration statement Ernst & Young filed with the U.S. Securities Exchange Commission, Zynga said the blended average paying player life was 15 months, down from 19 months in 2010. The move converted a loss in the six months ended June 30, 2011, to a net profit of more than $18 million, according to Forbes.