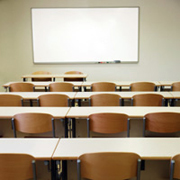 H&R Block Announces Shakeup
Thursday, Mar, 29, 2018 02:52PM
In an effort to improve services and client experience, H&R Block, the biggest U.S. tax preparer, announced a company-wide realignment.
The move may affect those who earned an online degree in finance or completed an online accounting degree program, as the company plans to cut 350 jobs and search for a new chief financial officer. H&R Block also said it would close about 200 company-owned offices.
Coming just after the close of the 2012 tax season, the company said the realignment is being made in an effort to "create a more cohesive end-to-end client experience, to drive better efficiency and accountability throughout the organization, and to align its resources to balance long-term client and revenue growth."
H&R Block expects to save $85 million to $100 million by the end of fiscal year 2013 on top of its expected fiscal 2012 total revenues of about $2.9 billion.
"Following the completion of my first tax season and a strategic review of our organization, we believe this realignment is an important next step in becoming a nimbler, more profitable and more client-centric company," said Bill Cobb, H&R Block's president and CEO. "We have settled on a new organizational structure and identified more efficient ways to operate. We believe these actions will allow us to compete more effectively, more quickly respond to our clients' needs and invest in our future as we intensify efforts in our core businesses."
While the reorganization may save the company money and streamline its processes, they were necessary due to increased spending on marketing and free tax services from competitors like Intuit, which makes TurboTax.
H&R Block also is facing a drop in revenues from 2011, in part due to U.S. regulators' order to stop offering refund-anticipation loans. The tool was a short-term loan based on a taxpayer's anticipated federal refund. The company has been unable to offer RALs since 2010 when regulators ordered the third-party lender to stop funding the loans.
"It became clear during our strategic review and benchmarking that the model of having separate retail and digital leadership is no longer viable," Cobb said. "Consistent with many other consumer-facing companies who serve clients effectively through both retail and digital offerings, we have taken steps that will enable us to drive a more cohesive end-to-end client experience, and go to market in a seamless fashion for the 22.2 million clients we serve in the U.S."