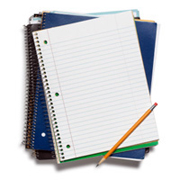 Poll: Most Americans Report Shabby Personal Finances
Sunday, Apr, 1, 2018 04:54PM
Eighty percent of more than 1,400 respondents to a poll on the National Foundation for Credit Counseling's website said their personal finances were in need of some major work. Americans soon may be turning to those with an online degree in finance or who completed an online accounting degree program to spruce up their finances as the economy slowly trends up.
Thirteen percent of respondents said their finances could use a tune-up, 4 percent said they were "putting along just fine" and 3 percent said their finances had never been better.
"This statistic parallels the findings of the recent NFCC Financial Literacy Survey in which 80 percent of adults indicated they could benefit from additional advice and answers to everyday financial questions from a professional," said Gail Cunningham, spokesperson for the NFCC. "It is encouraging that people recognize how perilous their financial situation has become. Now they need to take action to resolve the problem and keep it from spiraling out of control."
Respondents to that 10-question true/false survey were asked to respond to statements such as: My credit card balances increase each month; I have thought about filing for bankruptcy; Collectors have begun contacting me; I have no emergency savings account; and I skip paying my bills some months or pay late.
Consumer debt at the end of the first quarter of 2012 was $10.9 trillion, down more than 11 percent from its peak in October 2008, when the financial crisis was beginning. Equifax said more than 72 percent of delinquencies are tied to loans originated between 2005 and 2007.
"Lower delinquency rates and fewer write-offs coupled with the growth of new credit across multiple sectors clearly outlines the increased activity of consumers and their renewed faith in the marketplace heading into the second quarter," said Equifax Chief Economist Amy Crews Cutts.