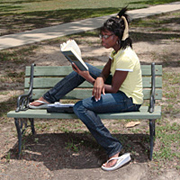 Eating at Home Leads to Financial Leftovers
Wednesday, Apr, 11, 2018 04:48PM
During the United States' ongoing struggle with obesity, nutritionists and other experts have preached the health benefits of eating meals at home, where cooks can control seasoning and portion sizes and diners aren't constantly tempted by decadent desserts or cocktails.

But not only can eating at home save waistlines, it can be easier on Americans' wallets, and a new report shows more people are opting for at-home meals, perhaps at the suggestion of an expert who earned an online degree in finance or completed an online accounting degree program.

A recent Harris Interactive poll of 2,451 adults found that, over the last six months, 36 percent of respondents ate less frequently at fast food chains, and 34 percent went to casual dining restaurant chains and local casual dining restaurants less frequently.

"Consumer restaurant behavior continues to evolve as they manage their budgets in an ongoing tight economy," said Mary Bouchard, vice president and thought leader at Harris Interactive. "Now, with several years of experience with constrained budgets, they have shifted even further from the busy-lifestyle convenience of eating out on a regular basis to making time for cooking at home. When they do eat out, not surprisingly, price is still a primary component of their decision making process."

Of the respondents who reported that they haven't cut back on restaurant visits, 60 percent said they seek out more inexpensive options and 29 percent said they would cut back spending elsewhere in order to keep dining out.

People looking to save money by eating at home can follow a few simple rules to cut costs and make planning easier. Trent Hamm, a guest blogger for The Christian Science Monitor, said to look at grocery store flyers, make a meal plan with family members, stick to simple recipes, make a grocery list, shop with sense, make the best use of leftovers and stock pantries carefully.

"There are many, many great frugal tactics for minimizing your home food bill, but they really only work in a context where everyone is committed to doing just that," he said. "If you're trying to simply show that you can save money by eating at home and that it's pretty easy, make it easy."

Some family members may be hesitant at the idea of not eating at restaurants, but Hamm offered a simple test. Let the hesitant family member make all meal choices, including eating out, for a week. The next week, eat smart meals at home and compare money spent and calories eaten.