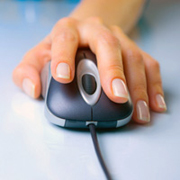 SBA Announces Annual Honors
Thursday, Apr, 12, 2018 04:12PM
To mark National Small Business Week 2012, the U.S. Small Business Administration handed out annual awards in a ceremony in Washington, D.C. Twenty-three honors were given to lenders, investors and entrepreneurial education resources that help those who earned a business administration degree or general business degree online start their own small businesses.
"Financial assistance and entrepreneurial counseling and training are the foundation for SBA's mission of helping small businesses start, grow and succeed," said SBA Administrator Karen Mills. "In a sense, this is how dreams are made for entrepreneurs across the country, and their contributions to our nation's economic strength are vast. We welcome the opportunity to honor these award winners."
The large loan lender of the year award went to Key Bank National Association of Cleveland, which increased its SBA-backed loans by 31 percent in 2011. The small lender of the year honor was a tie between Premier Commercial Bank of Anaheim, California, and Open Bank of Los Angeles.
On the business side of the industry, the SBA named Victoria Tifft, a vaccine researcher from Ohio, the small business person of the year. Tifft founded Clinical Research Management, which supports the development of Food and Drug Administration-regulated vaccines, pharmaceuticals and medical devices for government and commercial customers. The organization manages the Walter Reed Army Institute of Research's Clinical Trials Center, according to The Washington Post.
"The innovation, inspiration and determination shown by Victoria Tifft have elevated her company, Clinical Research Management, above and beyond the norm," Mills said. "These qualities are what make small businesses such a powerful force for job creation in the American economy and in their local communities. Victoria was determined to fight disease around the world and she persisted."
First runners-up for the small business person of the year award include Darrin Swanson, co-founder of Minnesota truck parts manufacturer Kit Masters and Swan Machine, and Michael Cote, founder of Looks Gourmet Food Company of Maine. The foodservice company provides all-natural seafood with "fresh off the docks" products like mussels, clams and whole Maine lobster from Bar Harbor.
The recession of the past few years has hit small businesses especially hard, but a few glimmers of hope have emerged, and a Bank of America small business owner survey shows more optimism. Forty-two percent of respondents said they expect their local economies to improve, compared to 35 percent who predict the national economy will get better.