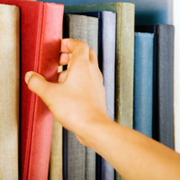 SBA Makes Moves to Help Small Businesses
Sunday, Apr, 15, 2018 04:28PM
Even while President Barack Obama and top financial advisers have long said small businesses would be the key to economic growth in the United States, many have struggled to stay afloat, dealing with heavy healthcare payments, taxes and more.
However, the U.S. Small Business Administration recently announced steps it would take to make the economic environment more inviting to smaller entities. The moves, including disaster assistance and aid to older Americans, could make it easier for those with a business administration degree or online business administration degree to start their own company.
The SBA and AARP are teaming up to provide counseling and training to entrepreneurs older than 50 who want to start or grow their own small business. The organizations aim to provide assistance to train 100,000 "encore entrepreneurs."
The SBA recently launched a web page that will provide interested people with an online self-assessment tool to help them gauge readiness and get feedback on a business idea, as well as financial services, professional counseling and information about local resources.
"No matter what your age, if you have an idea or a business that's ready to move to the next level, the SBA wants to make sure you have access to the tools you need to start and grow," SBA Administrator Karen Mills said. "We know that working side-by-side with AARP, we will be able to reach baby boomers and Americans over the age of 50 who have years of professional experience working for others and are ideally positioned to step out and become their own boss. And, in doing so, they will become job creators and drivers of economic growth in their communities."
The SBA also recently announced it would be providing low-interest disaster loans to residents and businesses affected by a fire at a condominium building in Marlborough, Massachusetts. The six-alarm fire displaced several residents and destroyed much property.
The SBA and Governor Deval Patrick declared a disaster in Middlesex, Essex, Norfolk, Suffolk and Worcester counties in Massachusetts. A disaster also was declared in Hillsborough County, New Hampshire. The loans will help homeowners and renters to repair or replace damaged real estate and personal property.
Recent moves to extend aid to many parties spurred slight growth in small business revenues and employment, according to the monthly Intuit Small business and Employment Revenue Indexes. Employment grew 0.2 percent in May for an annualized rate of 2.5 percent.