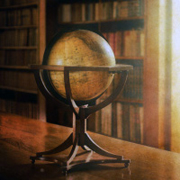 Small Business Owners May Help Economy
Wednesday, Apr, 25, 2018 12:39PM
The American economy is rooted in small businesses. Because 55 percent of jobs are produced by independent companies, the growth and survival of such businesses greatly affect the state of the economy.
Now more than ever, students earning a business administration degree or general business degree online have the chance to stabilize the economy. The road ahead, however, may be met by obstacles.
The U.S. Small Business Administration is trying again, after a failed attempt eight years ago, to help entrepreneurs and small businesses with equity capital, long-term loans and management assistance to qualifying companies.
The original Small Business Investment Company program matched twice the amount of private capital of a company, but the new program will match the equal amount that a company can raise independently.
"Small businesses are facing meaningful challenges getting access to capital in all forms but particularly long-term, more-patient capital," said Sean Greene, the SBA's associate administrator for investment and architect of the new program. "It would have been easier to say the participating securities program failed, let's head for the hills and never go there again, but there is need."
According to the SBA, 23 million small businesses in America have provided 66 percent of net jobs since the 1970s and 54 percent of U.S. sales. And although many business owners are not concerned with losing their business, many are worried the economy will continue falling, according to New Hampshire NBC affiliate NECN.

A business owner must be focused and willing to adapt to changes. Owners willing to take the extra step to find suited customers and a unique business model will more likely succeed during tough times. Good entrepreneurs look ahead and strive to brand their business, according to FOX Business.