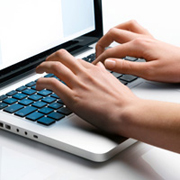 Financial Industry Leaders Collaborating to Work Efficiently
Friday, Apr, 27, 2018 04:48PM
Financial leaders have gathered to come up with ideas and expand on new opportunities within the sector. Through collaboration and technological advances, the financial industry is striving to compete with large firms. Those participating in an online accounting degree program or earning an online degree in finance can benefit from such forums because it will inevitably help expand the industry.
In San Francisco, The Center for Financial Services Innovation began its seventh annual Underbanked Financial Services Forum to discuss and collaborate on strategies that have been successful in the past.
This event gives financial experts to give attendees an inside look on how to achieve growth and success over time in financial services. Topics range from payments, savings, credit, deposits and mobile money transfers.
"The underserved consumer market represents a significant new business opportunity for both new and existing financial providers," said CFSI President and CEO Jennifer Tescher. "The forum is the largest gathering of senior executives focused squarely on this opportunity. It will showcase dozens of groundbreaking innovations that aim to serve these consumers both fairly and profitably, effectively linking consumer success with provider success."
Another update in the financial industry was announced June 13. A leading independent analytics provider, Numerix, partnered with GreenButton to provide the company's clients with cloud computing resources. The partnership will allow small to mid-sized companies compete with larger corporations as they are more easily able to access analysis to portfolios.
Cloud management systems lower the total cost of ownership and increases productivity, while being able to access accurate pricing and risk analysis at a much faster rate than before. This change to cloud-based systems, which began several years ago, allows companies to access decisions on an enterprise-wide spectrum for pricing a derivative or structured product.