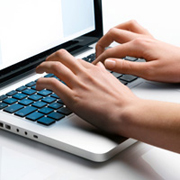 Business Degrees Growing, Higher Education Becomes Necessary
Sunday, Apr, 29, 2018 03:54PM
Earning a business administration degree is becoming increasingly popular, and the necessity of an advanced degree is simultaneously growing. According to U.S. News University Connection, the U.S. Bureau of Labor Statistics stated high-profile jobs such as company CEOs, general managers and presidents require a master's or doctorate degree.
Many graduates are seeking advanced education in business because of its all-inclusive nature and the ability to apply the degree to various industries. In effort to provide students with more affordable higher education, an online college is offering grants up to $6,000.
The college is offering the grant, which ranges between $3,000 and $6,000 depending on education level, for new students entering the school. Students considering an online education will be offered a flexible, but high-quality education that is not readily available at state universities.
Degrees, such as this, may help states that are trying to push small businesses to boost their economy. For instance, Connecticut is expanding its small business jobs to accommodate the influx in business students, according to The Associated Press. The state is seeking economic growth and has developed a $100 million small business jobs program. Businesses that apply to the program must adhere to several regulations including a need for training or new machinery. The struggling economy has made it difficult at times, though.
"We certainly would love and strive to see job growth, but given what we've been through, retaining our job base and adding skills is vitally important, too," Ronald F. Angelo Jr., deputy commissioner of the Department of Economic and Community Development, told The Associated Press.