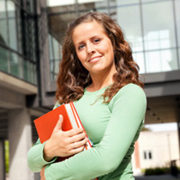 Small Businesses Never Rest
Thursday, May, 3, 2018 05:10PM
Summertime is full of parties, barbecues, trips to the beach and family vacations. But for small business owners, getting any time off may seem impossible, whether in fear of operations not running smoothly or simply not having anyone else to helm the ship.

However, those who opened their own business after earning a business administration degree or general business degree online can benefit from some tips recently offered by ADT Security Services. The company offers technology that lets owners check in on their business no matter where they are, letting them see what's happening in the office in real-time, turn on lights and even monitor the facility's temperature.

"Through the way basic technology is evolving now there are new and different ways to think about its use," said Robin Stennet, director of ADT's small business marketing department. "Now whether you're home, on vacation, or at another of your locations, technology has evolved so that you can interact with your security system. We work to educate customers that just as phones, computers and music players have evolved, so too has security technology."

In addition to beefing up technology, small businesses should become very familiar with the recent changes in the healthcare industry. The Affordable Care Act healthcare law will be phased in over the next five years, and when it's complete, it will cover about 30 million people who are currently uninsured.

Education is of the utmost importance, as a recent survey from The Wall Street Journal found that 66 percent of small business owners didn't know if their company was qualified for a small business healthcare tax credit, which was made available in 2010.

Some small business owners have expressed hesitance about the new law, but others have said they are reassured that their employees can't be denied coverage because of a preexisting condition.

"That freed my conscience in the event I have to stop offering healthcare to my employees," small business owner Richard Balka told The Wall Street Journal. "If I had dropped it, anyone who either had a pre-existing condition or family member with a preexisting condition would be in a horrible position."