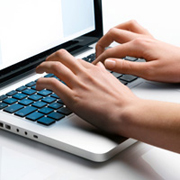 California Follows Trend of Bankruptcies in the State
Thursday, May, 10, 2018 02:01PM
A third city in California has filed for bankruptcy, which City Attorney James Penman claimed was because of false accounting for the past several years. The attorney's allegations were not backed by any evidence, but San Bernardino faces a $45 million budget deficit. As the third city in the past month to file, San Bernadino's decreasing tax revenue, increasing employee costs and accounting discrepancies have lead to the Chapter 9 bankruptcy.
Students earning an online accounting degree program or online degree in finance may know Chapter 9 filing allows the city to suspend payments to creditors, but the city is also unsure if they will meet payroll on August 15. Penman told the council before voting to authorize a Chapter 9 filing of the U.S. bankruptcy law that people will not come to work if they are not paid, which would include firefighters and police officers.
The filing is partly because of the housing crisis in San Bernardino. A high number of properties faced foreclosure after a booming economy in the early 2000s, and property values and tax revenue took a dive. This caused the city to lose a significant amount of revenue, which maxed at $133 million in 2008. At the end of the fiscal year in June, the city's revenue was at a low $78 million.
In the past four years, San Bernardino cut $10 million in spending and roughly 20 percent of its workforce to cut down on costs, but the amount of money spent is higher than the revenue earned. An estimated $10 million to $16 million annual revenue decrease was the result of major revenue losses in many of the city's industries.
The city did not lose sight of the issue and continually tried to overcome it with new revenue measures and pay concessions from its employees. A new report released by the city proposed even more cost cuts, such as tax increases and potential help from employee unions to contribute to pensions. Other propositions made in the report include stopping any future hiring and eliminating overtime for firefighters.
"Bankruptcies are absolutely the worst option until it's the only option," said Steve Duran, city manager of Hercules, California. "I don't think any cities are going there as sort of a convenience."
A spokesman for California State Treasurer Bill Lockyer said the state of California will not be affected by the bankruptcies, although experts believe it is highly likely to see more.