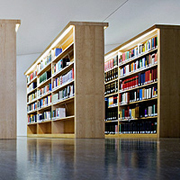 Online Degrees Appeal to Employers
Wednesday, May, 9, 2018 05:07PM
Business degree seeking individuals are continually getting reinforcement of a promising future. Whether studying online or in a traditional setting, business students, especially those looking at goals in small business administration, will be met with grand opportunities outside the classroom.
The outlook continues to get brighter for students studying for a general business degree online. According to a study by Sloan Consortium reported by U.S. News, an estimated 6.1 million students are taking at least one class online. These growing statistics are making employers much more comfortable hiring someone who has earned a degree online.
Only a few years ago, employers didn't consider an online degree to be an equivalent to a traditional degree. With the growing popularity of virtual schools and courses, employers have followed the trend. According to a Careerbuilder report, an online director at a Florida University said a student is getting the same benefits online as they would in the classroom, and some benefit even more.
Obvious strides have been made in online education, and schools across the country are adding online courses or online programs to their curriculum. Benefits are extensive for schools, as they don't need to set aside classrooms for course work. Most importantly, some shy and introvert students perform better when not under the pressure of a classroom setting.
A study published in the Online Journal of Distance Learning Administration stated most candidates questioned would not preference a candidate over another if one earned an online degree.
"One person I interviewed made the comment that if I had asked five years ago, the answer would be different," Jeffrey Bailey, co-lead author of the study said. "Things are changing because more people who have gone through online programs are out working in the business world and doing well, which gives the degree more credibility."
Students earning a business administration degree can look forward to a bright future in small business administration as well.
A business networking and investment organization, RLJ Companies, announced its conjunction with several leading banks to provide opportunities for small businesses. RLJ Credit Opportunity Fund received a license from the United States Small Business Administration to operate as a Small Business Investment Company.
The program will launch a fund with $70 million in capital to contribute to small businesses. The program is partnered with the government to regain steady progress of the economy by boosting opportunities for small businesses.