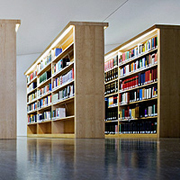 Key Financial Players Get Increased Oversight
Thursday, May, 17, 2018 04:31PM
On July 18, financial experts unanimously agreed upon eight key players in the financial industry that could threaten the industry's stability in the event of one companies' crash. Companies on the list are highly-influential and could shift the industry for current students earning an online degree in finance or currently participating in an online accounting degree program.
The Financial Stability Oversight Council, created by the 2010 financial-overhaul law, was in charge of naming these threatening exchanges and clearinghouses, including Chicago Mercantile Exchange, the Depository Trust Company, the National Securities Clearing Corporation and the Options Clearing Corporation.
Rules will be set in place for these companies to manage risks after the European debt crisis and an unstable global economy have posed a risk to the United States' financial stability. The Financial Stability Oversight Council released a report noting that within the four years since the end of the recession, the U.S. economy has been made more resilient with restrictions to prevent another large setback in the financial system.
According to the Treasury Department, all entities were notified of their status on the list in May and gave them the right to disagree, but all companies complied. Since all of the companies play a major role in serving as intermediaries to settle billion dollar trades, the failure of one of those companies could cause a domino effect through the rest of the financial system.
Treasury Secretary Timothy Geithner, who heads the council, urged attendees at the meeting discussing the regulations, to "take a moment to reflect on the number of people still out of work, at risk of losing their home or struggling to finance a growing small business."