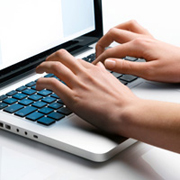 Going Further With a Business Degree
Saturday, May, 19, 2018 05:39PM
Before entering the business world, students graduating with an online business administration degree may wish to seek an MBA to expand their career opportunities. As one of the most sought-after degrees, students earning a master's degree in the field start with a median salary of $90,000, a figure which has remained fairly steady since 2008.
Although the future of a graduate with a business administration degree and MBA is promising, there are some key factors to consider when determining how successful an individual will be. Beyond working "up the ladder," location and the type of job pursued may determine how much a graduate makes, according to Bloomberg. Of schools taken into account, 28 percent of 2011 graduates pursued consulting and 34 percent went into finance.
Getting into a specific business school may change the playing field as well. Applicants should be well prepared for in-person interviews with prospective universities. During the application process, individuals should brush up on communication skills, charm and any other pertinent skills applicable to the school and their chosen career path. Seeking an MBA is popular and it is important to stick out from the crowd.
Going into an interview with an overconfident attitude may put the applicant at risk of being too comfortable, and many interviewers can catch this vibe from the beginning. No matter who is conducting the interview - a graduate student or admission staff member - being too comfortable in an interview may lead to inappropriate behavior.
For instance, an assistant dean of MBA admissions said even if an office seems warm and inviting, asking "How did I do" or giving the interviewer a hug takes it too far. And like mom always said, having good manners will give an individual a leg up. Simply saying please and thank you can take an applicant a long way and make one stand out from the crowd.
Success in an undergraduate program is just as important as a master's degree program, because earning better scores from the beginning will open up better options for further education. Higher ranking programs will likely deliver the greatest return of investment.
"The effects of the Great Recession on the labor market for MBAs can still be felt today, a full three years after the official end of the recession," Katie Bardaro, analytics manager at PayScale, told Bloomberg Businessweek. "Jobs are fewer and further between and wage growth is far below its pre-recession levels. The only MBAs who appear to be escaping these stagnant wages are graduates from top-ranked programs."