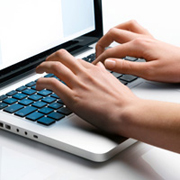 Struggling Economy Makes Small Business Ownership Tempting
Wednesday, May, 23, 2018 05:12PM
According to a report by the Small Business Administration, the number of loans given out to small business owners dropped 4.7 percent. In order for the economy to grow, more small businesses need to open up and more students need to earn a business administration degree. Students who wish to be a successful entrepreneur can be begin with earning a general business degree online.
One Minnesota woman, discouraged with the hasty job market, took it upon herself to earn a living. Jannet Walsh told CNN that after getting rejection after rejection from possible employers, she decided to open up a one-woman photography and media company based out of her family's century-old home. The 48-year-old faces many challenges as a small business owner, though. She lives in a town with less than 300 residents, many of whom she knows.
"How we're going to work has changed," Walsh told the publication. "It's possible, and this is scary, I never receive another full-time job. We need to rethink how we earn our money to live, and it might have to be through several flows of income."
There are many different ways small businesses will change over time, and another way may be through the introduction of a new program called Boots to Business. This program will work closely with military veterans who would like to start a business. According to the Veterans of Foreign Wars, 9 percent of veterans purchase or start their own business when they get home.
The program, a public-private partnership between the SBA and Syracuse University, will provide vets with the necessary tools to get a business started.