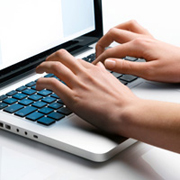 Stay Afloat in the Business World
Tuesday, May, 29, 2018 04:02PM
Every student graduating with a business administration degree knows that the job market is tight. If a student isn't planning on earning a doctorate degree in business, officials suggest starting the job search early on. Beyond on education, there are many things that a business professional needs to keep in mind to be successful.
Having the urge to continue learning is an asset that most successful business professionals have, and learning about how other entrepreneurs harnessed their passion can be quite helpful. By reading autobiographies and books they credit to their success, an aspiring business professional can learn many tricks of the trade she or he may not have learned in the classroom.
Having a genuine desire to help solve a problem is mandatory, and any feigned interest will soon make an individual fall short. Students who have honed in on their passions will often have a better idea of how to solve issues as well. For instance, wanting to help someone find eco-friendly items or the fastest route to their destination is a more finely-tuned desire than just trying to keep ahead of trends. This also means that it's necessary to have a true interest in a certain business model. If someone is trying to sell eco-friendly items, but consistently buys plastic water bottles, it will prove difficult to create an honest business message and model. Finding an area of interest and sticking to it will be beneficial to a student trying to start a business or get ahead in the industry, because it shows consistency.
Beginning early to find a job can be beneficial because of the high competition within the sector, and finding a niche will show a promise of expertise to employers. A student working outside the classroom will benefit from the real-life applications and values that aren't found in a text book.