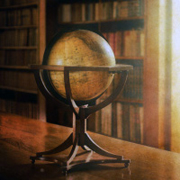 Economists Say Recovery is Weak, But Nothing Compared to 1930s
Friday, Jun, 1, 2018 01:21PM
Earning an online degree in finance can lead to many career options that are centered around analyzing the financial decisions at a company. After graduating, students often work at brokerage firms, commercial or investment banks, insurance companies and other financial institutions. As a finance degree is more specific than participating in an online accounting degree program, careers include financial consulting, commercial banking, corporate finance, investment banking and financial planning. When obtaining an accounting degree, students have a broader range of career opportunities.
Some students that earn a degree in finance later become economists that participate in research and data collecting working for Federal, State or local governments. While additional education is often needed for this type of career path, the social science of economics can be a potential interest to those learning finance.
Economists give information on the economic growth and recovery of the nation. For instance, Bloomberg reported that economists said the slow recovery following the end of the Great Recession in June 2009 is partly because of the housing bubble burst and the financial crisis. Experts are comparing the recovery of the nation to what followed the Great Depression.
The United States has endured 10 recessions since World War II, all that had a recovery that lasted at least three years. However, because of the grave unemployment rate, the current recovery is one of the weakest.
A major factor dampening the recovery stems from the slow rate of America's gross domestic product growth. From the April-June quarter of 2009 through the same quarter this year, the output grew a mere 6.8 percent. Comparatively, the average growth within the first three years of a recovery is 15.5 percent.
Consumers are spending less, many Americans are still unemployed and housing prices sunk well below their worth. According to Bloomberg, a 30 percent drop in housing prices caused construction to come to a halt and home equity to lose trillions. Many homes went under foreclosure, and areas hit the worst are just now beginning to see home prices rise.
"A housing collapse is very different from a stock market bubble and crash," Nobel Prize-winning economist Peter Diamond of the Massachusetts Institute of Technology said to the publication. "It affects so many people. It only corrects very slowly."
Although the economy is hurting, it is nothing compared to the severity of the Great Depression, which included two recessions and a recovery that lasted another five years during the 1930s.