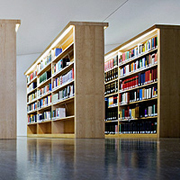 New Degree Announced in Business Sector
Saturday, Jun, 2, 2018 01:58PM
The increasing popularity of online education is leading many colleges and universities to add courses or degrees to their curriculum that are completely virtual. These courses make it easier for an individual or parent working full time to earn a degree. One technology institute is making it easier for students to earn a business administration degree by offering a general business degree online.
Starting this school year, the institute will offer complete courses online that will allow individuals to earn a degree in as few as 10 months. Ideal for those working full time or simply needing a flexible schedule, this new outlet makes it easier to work toward a diploma.
"Not every prospective student is able to spend their days in the classroom. By providing an online diploma option students, who in the past have not been served by the traditional education experience, will now be able to receive the training needed to enter their chosen career path," Ranil Herath, president of the institute said.
While the 10-month degree program can be taken exclusively online, students can also elect to take their instruction in the classroom or through a combination of both. Students will also learn skills that may help them with a career in business management and computer applications for accounting and business.
Many schools that traditionally strayed away from business offerings are introducing business degrees as well. For instance, one Los Angeles film school is now offering a bachelor of science degree in entertainment business, a degree not offered by many schools. Starting this fall, the school will prepare students for careers that focus on the business of Hollywood. This new degree program is building on the school's programs in film production, game production, recording arts and computer animation.
Since the media sector and entertainment business is continually growing, students seeking a career in the industry must be able to understand the business and commercial aspects of this type of career. The degree will teach students technical and creative skills as well as provide training in management, leadership, marketing, accounting, finance, digital distribution and intellectual property. In conjunction with the school's associate degree programs in the same area, students will go more in depth with important material.