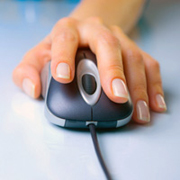 Business School Receives $60 Million Donation
Monday, Jun, 11, 2018 12:42PM
One university in Boston recently received a generous investment from two alumni from the school. The investment, which is the largest philanthropic investment in the school's history, combined to make a $60 million contribution that will enrich the education of anyone earning a business administration degree at the school. The donation led to the renaming of the business school in honor of the benefactors.
The contributors, Richard D'Amore, BA'76, and Alan McKim, MBA'88, will have lasting impacts on the school across fields of business research and education. Students earning a general business degree online or in the classroom may be inspired by D'Amore and McKim who have co-founded North Bridge Ven­ture Part­ners, a ven­ture cap­ital firm, and Clean Har­bors, the nation's leading provider of envi­ron­mental, energy and indus­trial services, respectively.
"Once in a gen­er­a­tion, his­tory is made in the life of a uni­ver­sity. This is one of those moments," Joseph E. Aoun, the university's president, said in a news release. "This unprece­dented invest­ment will allow our school of busi­ness to build on its strength in global entrepreneurial pro­grams and make a quantum leap for­ward. It will also gal­va­nize our com­mu­nity and allow us to set our col­lec­tive sights even higher."
The university received the donation at an ideal time. A record number of applicants, in quality and quantity, has proven the school's success. A recent article in Forbes also noted the resilience of a business degree throughout the recession and its aftermath. According to statistics released by the Graduate Management Admission Council, 88 percent of MBA graduates in 2010 received full-time employment after graduation. Statistics show that students earning this type of degree may have an easier time finding a job than those with other degrees.
Since February 2012, workers with a college-education are leading the way of new hires, and MBA graduates have a much more positive outlook in the market compared with many other sectors of the job market. Business degree graduates are also among some of the best paid professionals in the United States. Many business students have a leg up, as well, because they are much more knowledgeable of the economy than the average job seeker.
The high unemployment rate is often noted as structural damage in the job market, but experts believe that it is more likely because of the mismatched skills of job seekers and employers. However, recent graduates are highly educated and mobile, making it much more likely they will find a job over uneducated individuals.