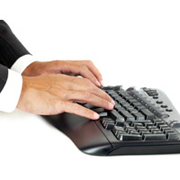 College programs online could help teachers enhance their skills
Wednesday, Sep, 26, 2018 09:40PM
As technology continues to emerge as an integral part of the educational process, teachers who have completed campus-based or online masters programs that show them how to use the latest tools could see improved career prospects.

To help educators implement the newest technologies into their curricula, a Miami-based college has partnered with a school district to help local educators earn graduate degrees in communication arts.

Art teachers who are currently working in area schools can specialize in art management, while all other types of educators may focus on electronic media arts. As a result, these students could learn how to use modern tools to enhance their classroom experiences.

Whichever specialization they choose, degree candidates in similar programs could take foundational classes in communications, which could help them better reach their students. In turn, these teachers could become more successful and gain a competitive edge in the job market.

Although the Bureau of Labor Statistics expects that the demand for secondary school teachers will increase by 13 percent over the next eight years, budgetary issues in many school districts could create steep competition for jobs. As a result, individuals who wish to teach in highly coveted areas may want to consider keeping their skills up-to-date through a campus-based or online college degree program.