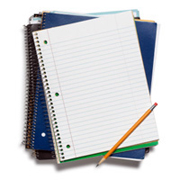 Online colleges can help teachers earn masters degrees
Wednesday, Sep, 5, 2018 10:09PM
As the demand for highly educated teachers continues to rise, some school districts are collaborating with campus-based and online schools to help their employees enhance their qualifications.

For example, the members of the Florida Consortium of Public Charter Schools (FCPCS) recently launched a partnership with a Chicago-based online college, which will reduce tuition for teachers who wish to earn an online college degree.

FCPCS members who enroll in one of the school's masters programs will receive a $350 tuition grant if they are accepted by the end of June.

Masters degree programs could provide "a great opportunity for teachers to grow professionally," said Robert Haag, president of FCPCS.

Teachers who complete similar courses of study may be able to ask for higher salaries or move into administrative positions. Students enrolled in these programs may choose to specialize in a variety of fields, such as education leadership, curriculum and instruction, English as a second language instruction, bilingual instruction or educational technology.

The demand for education administrators is expected to grow by 8 percent over the next eight years, according to the Bureau of Labor Statistics.