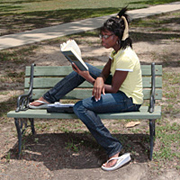 Online schools can help students launch engineering careers
Thursday, Sep, 6, 2018 10:09PM
Many companies are searching for ways to make their companies more sustainable, which has inspired several campus-based and online schools to include environmental elements in their engineering programs. In fact, some colleges are creating programs that are solely devoted to green engineering.

For example, a Michigan-based university recently opened the application process for the country's first masters program in electric car engineering, The Detroit News reports.

The program, which was created through a partnership between experts from a local university and nonprofit agency NextEnergy, will give engineers the skills to lead consumers away from combustion engines to electric and hybrid models, according to the news source.

Students who choose to enroll in similar programs will learn how to power, put together, design, develop and promote these types of engines. As green energy continues to grow in popularity, students who have earned environmental engineering degrees from campus-based or online colleges could see improved career prospects.

The demand for these professionals is expected to increase by 31 percent over the next eight years, according to the Bureau of Labor Statistics.