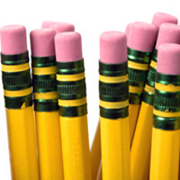 Colleges expand degree programs to meet demand for qualified leaders
Monday, Feb, 27, 2017 04:37PM
American businesses that are attempting to persevere in the midst of a struggling economy are placing more emphasis on their leadership positions. A team of strong managers in the workplace can make the difference between a company that fails or a business that thrives.

Understanding the growing demand for educated supervisors in the 21st century marketplace, many institutions in the U.S. have added college degree programs with specializations in leadership and management. For example, a Florida-based university recently announced that it has launched an online doctorate degree in these areas of study, as part of its effort to train a new generation of leaders.

The program is designed for working professionals who have real-world experience and who are seeking to enhance their roles as organizational leaders. The online degree courses - which may be completed in two years - focus on a variety of subjects, including planning, evaluation, research and policy development.

Furthermore, the doctorate in leadership and management can benefit professionals in a wide range of sectors, such as government, big business, education and healthcare. The institution's provost said that the web-based program offers flexibility and convenience, while also providing the quality curriculum that if offered by the school's campus-based doctoral programs.

Individuals who have yet to complete their undergraduate studies and who wish to pursue a leadership role may consider enrolling in entrepreneur education online or contract management training courses.

An Illinois-based college has streamlined the higher education process by offering a bachelor's-level program that also allows scholars to earn their master's degree in leadership studies, The Naperville Sun reports. Earlier this month, the school announced that students who are accepted into this program are eligible to earn a bachelor's degree - in any discipline - and a master's in leadership studies within five years, or 141 credit hours.

The coordinator of the leadership studies program told the media outlet that the additional year of graduate school gives scholars the opportunity to enter the job market with two degrees. The leadership studies degree is offered in four areas of concentration: higher education leadership, professional leadership, social entrepreneurship and sports leadership, according to the news provider.

The Bureau of Labor Statistics (BLS) reports that leadership professionals, such as administrative service managers, must have strong communication skills and be able to coordinate several activities at once.