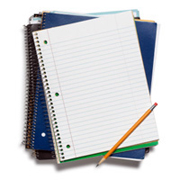 College degree program heads to the battlefield - literally
Thursday, Mar, 9, 2017 04:46PM
Individuals who are pursuing a business administration degree may benefit from some history lessons. A Maryland-based school recently announced that it has developed a lesson plan that incorporates the Civil War in an effort to instill leadership skills among students.

Participants in the college degree program will study the Battle of Gettysburg, which included several figures who are well-known for their leadership and decision-making. The interactive learning experience, which will take place in the classroom and on the site of the Pennsylvania-based battle, will contain discussion sessions, videos, role-playing and team exercises.

School officials said that some of the bold decisions made during the Civil War resonate in the business world today. Their hope is that students will strengthen a variety of skills that were exhibited during the Battle of Gettysburg, such as teamwork, conflict management, innovation and communication.

These are skills that are typically held by human resource and labor relation managers. According to the Bureau of Labor Statistics (BLS), professionals in this field must work with and supervise people who are of various ages, cultural backgrounds and levels of education.

Working professionals who wish to develop their leadership skills may consider pursuing a human resource management degree online.