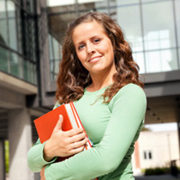 Enrollment in graduate-level programs has increased over last decade
Sunday, Mar, 19, 2017 06:32PM
Many scholars who wish to advance their careers and absorb more knowledge in a specific subject choose to pursue an online master's degree.

Furthermore, the job market in certain industries has become ultra-competitive because of high unemployment rates, which has prompted many students to work toward online graduate degrees from accredited colleges. Regardless of the motivating factors, recent data concludes that master's degree programs have become increasingly more popular across the U.S.

A report by the Council of Graduate Schools reveals that graduate enrollment has increased by about 4.6 percent per year from 1999 to 2009. An Iowa-based university has exceeded the national rate, increasing its master's-level students by about 6 percent per year during that same time period, according to The Daily Iowan. The largest increase came in the school's health-science programs, which have experienced an 8 percent increase over the last decade.

The associate dean for the institution's master's of public health program told the news provider that a graduate degree carries a certain element of prestige for students. While other programs - such as those that focus on business and education - have experienced enrollment declines in recent years, aspiring healthcare professionals are stressing the value of prolonged education.

The Bureau of Labor Statistics (BLS) reports that 10 of the 12 fastest-growing occupations that will arise over the next eight years will be in the healthcare field.