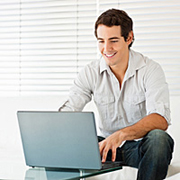 Colorado school adds online degree courses in organizational development
Thursday, Mar, 30, 2017 04:15PM
A Colorado-based university recently introduced new online degrees that are intended to help aspiring human resource professionals.

The school announced that it has added doctorate and master degrees in organizational development and leadership. According to the Society for Industrial and Organizational Psychology, fewer than 10 schools in the U.S. offer these college programs online.

School officials said that these advanced degrees offer a variety of courses that specialize in social and behavioral sciences. Furthermore, individuals who earn their doctorate in this field may be qualified to work as human resources executives, consultants and government directors.

Scholars who are seeking more career-specific studies may consider pursuing a human resource management degree online.

The Bureau of Labor Statistics (BLS) reports that the number of job opportunities in this field will grow by 22 percent over the next eight years, which is a much faster rate than most occupations in the U.S. A master's degree in human resources or business administration is highly recommended for those individuals who are seeking top management positions, according to the BLS.