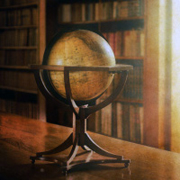 Human service professionals serve a vital role in America's prosperity
Friday, Mar, 31, 2017 05:45PM
The Bureau of Labor Statistics (BLS) projects that the number of job opportunities for social workers will significantly increase in certain areas, such as substance abuse treatment and elderly care. The agency states that individuals who complete bachelor's- and master-level college degree programs are more likely to qualify for positions in these fields.

In response to the growing need for qualified professionals who can assist segments of the American population, some accredited online schools and campus-based institutions have expanded their offerings for aspiring human service workers. For example, a Colorado-based university recently announced that it has added an online master's degree in human services.

School officials said that the graduate-level coursework is designed to prepare scholars to help people in need. The online degree program has two concentrations: mental health administration and nonprofit management. Students who are interested in social service careers may also consider enrolling in project management training courses or pursuing a public administration degree online.

Aside from elderly- and substance abuse-focused organizations, the BLS expects a 12 percent increase in the number of jobs for child, family and school social workers over the next eight years. The bureau predicts that this field is the most competitive of all human service branches, which may lead to limited enrollment openings in campus-based higher education institutions.

Individuals may be more likely to be accepted into web-based programs, such as early childhood education online classes. Internet-based courses can offer cheaper tuition and more flexible schedules for working professionals.

According to The Jersey Journal, a nonprofit in New Jersey is offering job training for aspiring child-care specialists. Graduates of the eighth-month program can enter the workforce, or use their education as a springboard toward an online associate's degree in human services or childhood education.

The executive director of the nonprofit told the media outlet that the courses aim to give people confidence that they can go on to pursue a higher education. For example, one woman who entered the program was able to get off of welfare and turn her career around.

However, graduation rates at campus-based institutions in New Jersey are falling, according to The Star-Ledger. Incoming freshmen have less than a 50 percent chance of earning a bachelor's degree within four years. Lagging graduation rates has become a nationwide issue that has garnered the attention of President Barack Obama, who wants the U.S. to lead the world in college graduates by 2020.

Specifically in social services, a lack of qualified professionals can have a negative effect on America's social welfare. As tuition prices continue to rise at traditional colleges and universities, aspiring professionals - and the country as a whole - may benefit from the emergence of online degree programs.