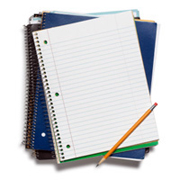 International business degrees can prepare students for global market
Saturday, Apr, 1, 2017 05:00PM
America's calculated response to the protests in Egypt has reinforced the importance of international relations in the 21st century. Although many people have called on the U.S. government to take a hard-line stance regarding the protesters' demands for a new political regime in Cairo, American leaders have been cautious.

In an era when many U.S. companies have placed extra emphasis on their business overseas, the partnership between industrial nations can influence economies in future decades.

Many college degree programs throughout America are forging their own international partnerships by establishing student exchange programs. For example, a college in China recently reached an agreement with a North Carolina-based university that would allow scholars in both programs to transfer their credits overseas. Individuals who are enrolled in the Chinese institution - which also offers online college courses - now have the opportunity to pursue advanced degrees in North Carolina.

Furthermore, the agreement will include an exchange of faculty members and academic materials. The dean of the North Carolina university's school of business and economics said that the partnership will help strengthen their efforts to globalize its campus.

According to CNN, the weakened economy in America has led some investors to turn to China for business growth. Total investments in China by U.S. businesses were worth approximately $49 billion in 2009, which is up approximately 66 percent from 2007.

Detroit-based auto giant General Motors (GM) - the world's second largest car manufacturer - sold more cars in China than in America last year. In addition, GM shut down 13 of its plants in the U.S. since 2009, but has opened 15 new plans in China over the past decade.

Working professionals who are interested in working for multinational businesses may consider pursuing an international business degree online. Individuals who already have their bachelor's degree can pursue an online MBA if they wish to gain more insight about 21st century business strategies.

An Ivy League school that offers business administration degrees recently reached an agreement with an executive MBA program in China. The collaboration includes a student exchange, a U.S.-based certificate program designed for Chinese scholars and joint research initiatives.

The assistant dean of the Chinese school said that the partnership will help prepare students from both institutions for an increasingly globalized business world.

Individuals who are unable to participate in these campus-based exchanges may consider searching for accredited online schools. Many of these web-based programs offer business, foreign language and international relations courses.