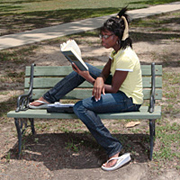 Ohio college has big plans for architecture program
Sunday, Apr, 16, 2017 02:31PM
Officials at an Ohio-based university recently said that the school is making efforts to expand its college degree programs in architecture.
According to the Record-Courier, the dean of the institution's college of architecture and environmental design said that he wants to build more property on campus that would specifically cater to the architecture program. Although the school's efforts to secure the necessary funding for expansion has been denied by the Ohio Board of Regents, officials said that they again apply for the bonds at a later date.
Meanwhile, the dean told the media outlet that the university will apply for a master's degree program in architecture this fall. If that accreditation succeeds, the college will pursue approval for a doctorate degree in the coming years.
Officials said that skilled professionals in this field are especially critical in the Midwest, where many empty buildings can be transformed into viable resources for local communities. The Bureau of Labor Statistics reports that the number of American job opportunities for landscape architects will increase by about 20 percent over the next eight years, which is much faster than the growth rate for most occupations.
Individuals who are interested in pursuing a career in this field may consider enrolling in project management training courses or taking online college courses in architecture.