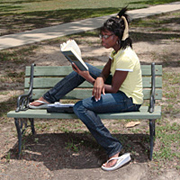 Missouri university hopes to merge college degree programs
Saturday, Mar, 4, 2017 02:07PM
In an attempt to maximize its resources and at the behest of the state's Board of Higher Education, a Missouri-based university recently drafted a proposal that would merge several of its college degree programs.
According to The Associated Press, the institution will cut 16 degree programs that each averaged fewer than 10 graduates per year. However, the school's deputy provost said that some of the programs are not being eliminated entirely. As part of their proposal to Missouri's Coordinating Board of Higher Education, the university would like to combine some of the degree programs.
For example, the university has proposed that its master's programs in exercise physiology and nutrition be merged into one degree, the news provider reported.
According to the Bureau of Labor Statistics (BLS), some fitness organizations in the U.S. require that their personal trainers have a master's degree. The number of job opportunities in this field will grow by 29 percent over the next eight years, which is much faster than the average rate for all occupations, according to the BLS.
Individuals who are interested in fitness-related occupations may consider taking online college courses in exercise science, physical education or nutrition.