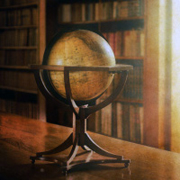 South Carolina college aims to bolster teacher retention efforts
Wednesday, Apr, 26, 2017 03:49PM
Recent reports suggest that many individuals who earn a degree in education do not remain in the profession for more than five years.
Although educational degree programs are popular among students who are looking to make a difference in their communities, many school districts are concerned about the high turnover in this field. In response to this trend, a South Carolina-based college has established a center that aims to increase teacher retention at local elementary and secondary schools.
The program, which will be funded by a five-year, $900,000 grant from the South Carolina Commission on Higher Education, will provide in-service professional development services for educators. Furthermore, researchers will examine the various factors that contribute to poor retention figures at local schools.
The Bureau of Labor Statistics reports that most states have tenure laws that protect experienced teachers from being fired without just cause and due process. This type of job security, which is typically gained after about three years of teaching, is not offered by most employers in the U.S.
Working professionals who are interested in a second career in teaching may consider enrolling in online master's degree programs.