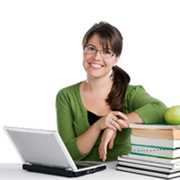 Web-based college launches master's degree in adult education
Sunday, May, 28, 2017 03:29PM
The National Center for Education Statistics reports that the number of adult learners will increase by about 20 percent in the coming years, which will likely lead to a vast expansion of web-based college courses. As a result, a distance learning program recently announced that it has added an online masters degree in education.
The graduate degree in adult learning is designed to help meet the increasing demand for education professionals who design, deliver and manage courses online. Students who enroll in the course will learn about the unique aspirations of adult learners, many of whom are working professionals or stay-at-home parents who are pursuing a second career.
Unlike other programs in the education industry, like an early childhood education degree online, some of the adult learning courses focus specifically on distance learning. One of the four concentrations that scholars can choose from is online teaching.
Individuals who wish to become online instructors may benefit from a web design degree or network management training, which can help students enhance their computer and internet skills.