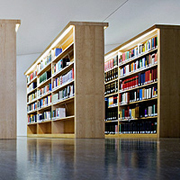 Recession spawned rapid growth of online education
Friday, Jun, 2, 2017 02:40PM
America's financial hardships has paved the way to vast expansion for distance learning education. An increasing number of working professionals and young adults are choosing college programs online over traditional campus-based instruction.
Although the recession has officially been over for almost two years, many Americans remain ultra-conservative about their expenses. However, high jobless rates have prompted individuals to consider going back to college to boost their marketability in the workforce.
Despite the recession, most campus-based institutions have continued to raise their tuition costs in an effort to keep up with their own fiscal issues. For example, the Center on Budget and Policy Priorities (CBPP) revealed that government funding for public higher education in Georgia had been cut by $151 million, or 7 percent, from fiscal year 2010 to 2011. As a result, undergraduate students at several Georgia universities saw their tuition spike by up to 16 percent.
The CBPP report says that a total of 43 states have reduced their higher education funding since the beginning of the recession in December 2007. This fueled the trend of Americans seeking online education programs as an affordable alternative.
According to U.S. News and World Report, web-based programs have become so popular that elite campus-based students are starting to expand their online selections. Richard Garrett, the managing director at research firm Eduventures, told the media outlet that entry-level classes with hundreds of students in a classroom may soon transition to the Internet.
Not only are most web-based classes cheaper and more convenient, online schools can offer a wide variety of degree specializations. While most traditional institutions have a limited amount of degree options, distance learning colleges can expand their programs without having to worry about finding extra facilities or classroom materials.
For example, a Colorado-based college recently launched eight online degree programs in the fields of criminal justice, computer science and information technology. The new offerings include a doctorate degree in computer science with a specialization in information assurance and master's degrees in criminal justice and information technology. In addition, the school added a bachelor's information technology degree.
The online criminal justice degree program is designed for professionals who are looking to advance their careers in law enforcement, corrections and court systems. The doctorate degree in computer science is a three-year program that covers a variety of topics, such as enterprise security assurance and cloud computing.
Individuals who have interest in both of these fields may want to consider pursuing a forensic computer science degree or a cybercrime degree.