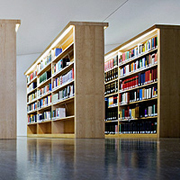 New College Program Online Designed for Military Personnel
Monday, Jun, 5, 2017 05:15PM
A Missouri-based school recently announced that it is accepting applications for its new online master's degree education program in military affairs.
According to The Missourian, the graduate curriculum will require students to complete 36 credit hours, 18 of which are required courses and 18 are graduate electives. Like many other college programs online, the master's degree in military affairs is designed for busy professionals who cannot attend campus-based courses.
In particular, this program is expected to appeal to members of the U.S. armed forces, military veterans and civilians who are interested in national defense, the media outlet reported. The program covers a variety of subjects, including national defense policy, the military's relationship with the media and the great leaders in U.S. history.
Individuals who are interested in protecting America's freedoms also may want to consider pursuing a homeland security degree or an online criminal justice degree.
The Bureau of Labor Statistics (BLS) reports that the number of job opportunities for military personnel will remain excellent through 2018 because the federal government regularly allaocates a significant portion of its annual budget to the armed forces.
As military jobs become more technical and complex over the coming decade, an increasing number of candidates will be expected to hold a college degree, according to the BLS.