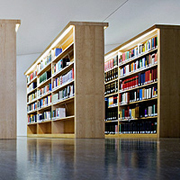 Texas School Expands Online Program to Cater to Hispanic Students
Monday, Jun, 12, 2017 12:48PM
In an effort to attract more Hispanic students, a Texas-based college recently announced that it plans to expand its web-based doctorate degree programs and its online master's degree education offerings.
According to Hispanic Outlook in Higher Education magazine, the institution was rated high among Texas schools in terms of awarding advanced degrees to Hispanics in 2010. In the education field, the university ranked first in the amount of degrees handed out to this demographic.
The dean of the college's education and human development department said that the school's new web-based offerings will expand its outreach efforts to Hispanic citizens. For example, aspiring teachers may opt to pursue an early childhood education degree online.
Recent Census data reveals that the Hispanic population in the U.S. has skyrocketed over the past decade. Between 2000 and 2010, Hispanic residents accounted for more than half of the overall population growth in America.
This trend has prompted many colleges to offer distance learning programs, which can help schools keep up with the population growth without adding classrooms on campus.