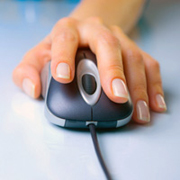 There are many opportunities for students who want to enroll in science-based college programs online
Saturday, Jun, 17, 2017 06:00PM
Officials from a Montana-based university recently announced that they will lead the North American Network of Science Labs Online. This program encourages institutions of higher education to allow students to complete their science labs through a web-based course while they earn an associate's or a bachelor's degree.
The Montana-based university has allowed its students to complete their science lab requirements online for awhile. Now, they will share their knowledge with various school officials and work with other institutions in order to create a more advanced web program that will allow participants to collect data and complete lab experiments as well as access and control lab equipment in real time.
Some students who enroll in a web-based class, such as a science lab, find that because of its many benefits, it is worth it to complete their degree program completely online. According to the 2010 Sloan Survey of Online Learning, there were about 5.6 individuals enrolled in a cyber course in 2009. Of these individuals, about 2.1 million were earning a degree online, Eduventures reports.
For students who find that finishing their science labs online gives them a more flexible schedule, many schools across the country provide individuals with the option of earning a science-based degree using web-based classes. For example, students who decide to pursue an online forensic science degree will have many options from which to choose in terms of institutions.
Students who complete this course of study will work to collect, identify, classify and analyze evidence found during criminal investigations, the Bureau of Labor Statistics (BLS) reports. They may specialize in areas such as fingerprinting, biochemistry or handwriting.
Individuals who are interested in earning a science-related degree using web-based classes may also wish to enroll in biology programs. According to the BLS, people who graduate from college programs online with biology majors will study living organisms and how they relate to the environment.
Physics courses are another option for students who are interested in science. With an online degree in this discipline, professionals can conduct research on the nature of the universe, the BLS states. The basic principles and laws of motion, structure, energy and matter are of particular importance to physicists.
These are only some examples of the science-based internet programs in which students can enroll. There are many other related college programs online, such as environmental science, geology and atmospheric science.