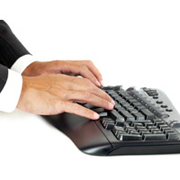 College Revamps Online Master's Degree Education Offerings
Friday, Jun, 30, 2017 02:53PM
Officials from a Minnesota-based online university recently announced that it has redesigned its master's of business administration (MBA) courses in order to provide a more rigorous curriculum and give students necessary leadership and professional skills. Making these programs better suited to participants may be crucial, as about 47 percent of the school's students are pursuing online master's degree education.
Among the changes, university officials said that they will now give students the option of specializing in entrepreneurship or business intelligence when they pursue an MBA degree. Bill Reed, acting dean of the institution's school of business and technology, said that the two concentrations reflect skills that are needed by corporate professionals.
Entrepreneurship and business intelligence have been added to the list of nine other specializations that students can complete while earning an MBA at the institution. Other concentrations include accounting, project management, marketing, information technology management and finance.
Across the country, many students are deciding to enroll in similar college programs online. According to the 2010 Sloan Survey of Online Learning, about 5.6 million students were taking at least one web-based course in the fall 2009 semester.