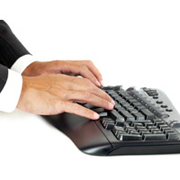 Utah-Based School Offers More Online Master's Degree Education Options
Sunday, Jul, 2, 2017 02:20PM
A college in Salt Lake City is now offering its students more online master's degree education programs with new courses of study in nursing administration, healthcare administration and nursing education.
These programs are designed for individuals who are currently working in the healthcare industry and wish to advance in their careers without having to take time off of work to earn a degree. All three college programs online can be completed in 15 months and offer flexible schedules.
Students who wish to complete the master's of nursing administration degree program will learn how to lead a nursing staff at a variety of healthcare facilities. Classes for this course of study will mention topics such as health services economics, issues in managed care, nursing administration and advanced nursing theory.
The healthcare administration degree program will show students how to earn management or administrative positions in the industry as well as implement policies. The course of study will emphasize healthcare finance and economics, quantitative methods and information systems.
Individuals who enroll in the master's of nursing education program will learn how to teach future nurses. Courses will include teaching critical thinking, clinical decisions, program development and instructional strategies.