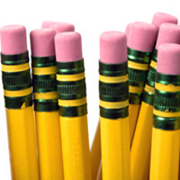 Cyber University Will Launch New Online Master's Degree Education Option
Monday, Jul, 3, 2017 09:21AM
Officials from a web-based university recently announced that they will add to their online master's degree education options by launching a new graduate degree program in health informatics.
According to school officials, this master's degree program was created for students who already hold positions in the medical or technology field and want to gain more knowledge in the area of health informatics. Like most master's programs, a bachelor's credential, such as an information technology degree, is required before applying.
Classes in this course of study will emphasize the psycho-social elements of healthcare as well as various informatics systems. Professors will strive to give participants a well-rounded view of the technical, informational and clinical elements of heath informatics. Using these skills, students can improve health services in governments, hospitals, nursing institutions and public health settings.
Individuals will be able to enroll in this program part-time or full-time and can now apply for classes that begin in the fall semester.
According to the Bureau of Labor Statistics, many careers that focus on healthcare information technology will see employment increases through 2018. For example, jobs for medical records and health information technicians should rise by 20 percent.